Wailea Oceanfront Condos in Wailea Resort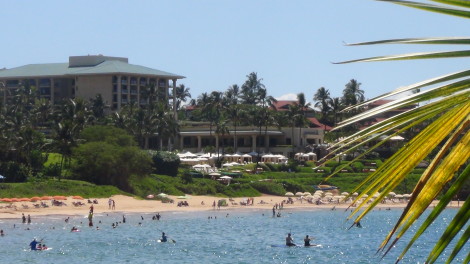 Conde' Nast Traveler magazine has rated Wailea Resort as a world class resort year after year.  If you were to add championship golf, with three golf courses, The Gold, Emerald, and the Blue course. Golf Digest and Golf Magazine rate the courses in Wailea as among the best in the country.
Wailea Resort offers beautiful pristine beaches, such as Wailea Beach, voted America's Best Beach. Polo Beach, Ulua Beach and Keawakapu Beach are equally beautiful. If you like to take in an afternoon of shopping and dining after a day soaking up the Hawaiian sun.  The Shops at Wailea offers many well-known clothing stores and great places to eat.  Make sure you stop by our office at Island Sotheby's Int'l Realty, I would love to treat you to a cup of coffee or something ice cold after a day at the beach.
Wailea is also known for its many quality luxury oceanfront condos in Wailea Resort.  The newest oceanfront development in Wailea is the Andaz Hotel.  The Andaz has a number of luxury oceanfront villa units still for sale.  If you happen to be in the lobby of the Andaz looking out over the ocean, notice the Royal Palms trees set around the pool area, I raised all the Royals Palms on my property, they are loving their new home in Wailea.
Another popular oceanfront condominium in Wailea is, Wailea Beach Villas oceanfront condominiums in Wailea Maui. 98 luxury villa and penthouse units on the beach in Wailea Resort.  Wailea Beach Villas is the finest oceanfront condominium in Wailea. The grounds and landscaping that meander through Wailea Beach Villas capture the uniquely Hawaiian contemporary design. There are two pools, family pool, and the adult oceanfront pool, located in front of the Villas units A & B looking directly at Wailea Beach.  Current there is a unit in the A-building for sale that is direct oceanfront villas unit, impeccable upstairs furnished unit.  For additional information about Wailea Beach Villas amenities, floor plans and site maps, email, or give me a call. I worked on the sales team at Wailea Beach Villas for three years, so if you have any questions please give me a call.
Wailea Elua is located right next to the Andaz Hotel on Elua Beach. The Elua is an older, but unique oceanfront condominium.  What is really nice about the older oceanfront developments, is that per-square foot there is more open space in the grounds. Wailea Elua has a beautiful pool area located along the oceanfront of Elua Beach. Also the manicured grounds are unrivaled for their natural beauty, offering sweeping oceanfront views from many of the units. You can view all active units for sale in Wailea Elua from my website.
Wailea Ekahi oceanfront condominiums are located on one of Wailea's finest beaches, Keawakapu Beach.  Enjoy the Wailea Beach walk all the way to the Four Seasons Resort. Wailea Ekahi is located on 34 acres of manicured tropical landscape grounds, with 54 buildings, and 34 acres of manicured tropical landscaped grounds. A very popular island destination for island visitors to Maui.
Wailea Point oceanfront condominiums in Wailea Maui.   Wailea Point is set along the shoreline at Polo Beach and next to the Four Season Resort and Wailea Beach. Wailea Point offers 129 luxury oceanfront two and three bedroom units in world famous Wailea Resort.  Amenities include two pools and a pavilions for barbequing. Also included are tennis courts, fitness center, and concierge service.  You will enjoy the meticulous manicured grounds and sweeping ocean views from each unit.  For more information about this prestigious oceanfront property at Wailea Point give me a call.
Makena Surf ocean front condos in Makena Maui. Makena Surf Oceanfront Condominiums in Makena Maui. Makena Surf is one those unique island getaways.  I love the landscape grounds, with two pools and tennis courts. Each condo unit offers excellent ocean views for evening sunsets or whale watching in the winter time. I have represented a number of units in Makena Surf, so please let me know if you have any questions. You can view all Makena Surf condos for sale from my website.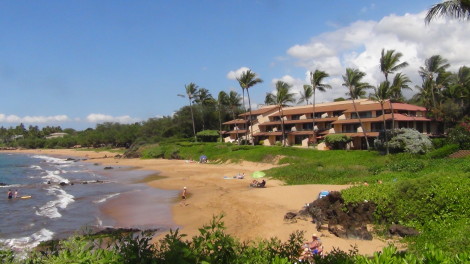 So if you're looking at buying a condo in Wailea Maui, give me a call.  There are a number of luxurious Wailea oceanfront condos to choose from.  You can sign up to receive email updates on all new Wailea condos coming on the market in Wailea Resort. You can also search all homes and condos for sale in Wailea from my website at nickensmaui.com.
If you're thinking about selling your condos in Wailea, visit why list with Island Sotheby's Int'l Realty, and discover the benefit with working with an international real estate firm, and an experienced Maui real estate agent, with innovative technology skills.  I also have worked on many of Wailea's finest development over the years, such as Wailea Beach Villas, Ho'olei and Papali Wailea, so give me a call if you have any questions about purchasing Wailea Real Estate in Maui.
Aloha,
Steven Nickens R(S) GRI ABR
Island Sotheby's International Realty
The Shops at Wailea
Selling Maui Lifestyle's
20 Years Selling Maui Real Estate
Email: nickens@maui.net
Cell: 808-280-2208