Happy New Year 2017 from Maui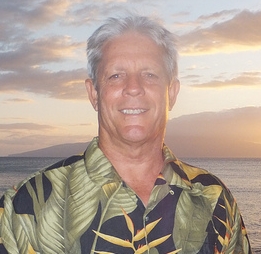 As we move ahead into 2017, I would like to take a moment to reflect on 2016.  This year has been an interesting year.  I been blessed with working with some amazing clients.  Many of my clients have become lifelong friends with my wife Ivy and I.  I been selling real estate going on 22 years now, and I have to say I enjoy what I do.  Living, working and raising my family on Maui has been a surreal experience, going on 44 years living on Maui.
Looking ahead into 2017 I am feeling that the future is looking good.  Maui contractors have all been busy, which is a good sign.  There has been a shortage of good inventory, with land prices being pretty reasonable, we should see an increase in residential building going on.   Myself I been remodeling my house.  26 years in my Haiku home.  Just rebuild my front porch, and the first of the year remodeled my cottage, which now is a B&B.
We have had some great events lately on Maui.  Maui Arts and Cultural Center always offers a variety of entertainment.  My wife and I enjoyed country singer Eric Church, was a great night of music.  Then we listen to Uncle Willie K and friends Christmas show inside the Castle Theater.  If you're around next Christmas season, make sure you catch his show.
Another big event for me this year has been joining Elite Pacific Properties.  Elite is the largest luxury real estate company in the state.  They pretty much are on the cutting edge of real estate.  Being a technology geek myself I really appreciate the company.
On personnel note this year I have added another granddaughter to my quiver, Violet she is eight months old, and spending the holidays with our family.  My family was all together for Christmas, it's amazing how time flies, kids become parents and my hair is a bit whiter.
So my goals for 2017 include rebuilding my website which I started today.  Worker smarter, make good use of my time, get up early and surf when the waves are good, and afternoon windsurf sessions at the end of my work days when the wind is blowing.
If you're looking for real estate in 2017, keep me in mind and I love referrals.  If you happen to be on Maui, give me a call.  So here's to an incredible New Year, may you be Healthy, Prosperous and Realize all your dreams this new year.
Aloha,
Steven Nickens RS-54097 GRI ABR
Elite Pacific Properties
Cell: 808-280-2208
Email: nickens@maui.net
Website: nickensmaui.com