What About Steven
Aloha, my name is Steven Nickens,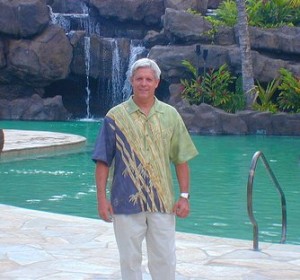 I work with Island Sotheby's International Realty at The Shops at Wailea. We are also located in Wailea Town Center, and Makawao Town. With 40 years on Maui, I am better able to help you find that prefect condo, or home on Maui. I have 18 years of Maui Real Estate experience working all over the island of Maui. Maui is all about lifestyle, and finding the perfect fit for you and your family. So call me for all your Maui real estate questions.
Prior to real estate on Maui I was a licensed Maui Contractor and owned and operated Nickens Interiors for 16 years. So I have extensive experience in the housing industry. I also have been on the sales teams for Wailea Beach Villas, Papali Wailea, Hoolei Wailea, and Wailea Fairway Villas, so I can help you find that perfect Wailea/Makena property. I also have years of experience Upcountry Maui, and on Maui's Northshore.
I hope you will find the articles informative, and give you a better idea about what Maui is about. My family is now fourth generations on Maui, my wife is born and raised on Maui so we have strong local roots. It has been a blessing to call Maui home. I hope I can help you discover and find that perfect property and you can truly call Maui Home.
Aloha,
Call 808-280-2208
Email: nickens@maui.net