List-Sotheby's
Why List with Island Sotheby's Int'l Realty Maui
Steven Nickens R(S) GRI ABR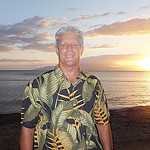 Aloha my name is Steven Nickens
Maui real estate has been a lifelong passion of mine and I have received numerous awards as a Top Producer in my 20 year career. I am blessed working and living on Maui for the past 41 years. Prior to real estate on Maui, I was a Maui contractor and past owner of Nickens Interiors. The diversity of my interests has allowed me to develop the sales and marketing skills I currently use to successfully brand and market unique real estate properties on Maui. I am a web-designer, video marketer and top blogger in the State of Hawaii. My video marketing skills include creating high quality videos of your property to effectively market your home globally. The reason I blog is to support the marketing of my properties and tie them into the Maui lifestyles and share them with the world. My focus is to get the word out through Internet ranking, social media and interacting with agents and buyers in Canada and the mainland U.S.A. These skills benefit my clients and customers to give their listed property worldwide exposure through out the world.
I have had the honor to work on many of Maui's most distinctive projects sales which include Wailea Beach Villas, Ho'olei Wailea Condominiums, and Papali Wailea. Other project sales I have successfully sold include Wailea Fairway Villas and Spreckelsville on Maui's Northshore.
My experience extends from the beachside communities of Lahaina, to cottages and estates in Upcountry Kula to Haiku and across the Wailea landscape with it's reputation for the finest homes and condos on Maui. I also have extensive experience in land development and marketing of land through out Maui. For more info on Steven, check the about page on this site. I believe in hard work produces results.  My goal is to represent you to effectively market and produce an successful closing of your property.
Whether your dream property on Maui is an oceanfront home in Wailea, an upcountry estate in Olinda, a cottage retreat on the North Shore~or anything in between~Steven is dedicated to helping you understand the nuances of the island and it's neighborhoods. Steven is an astute listener and can help you discover a location and property that perfectly reflects your lifestyle. If you are looking for a professional to assist you with the sale of your distinctive home, you can be confident that your property will be skillfully marketed through the Island Sotheby's brand and Steven's unique blend of sales and marketing savvy through experienced innovative technology and with 20 years experience in the Maui Real Estate market.
What Steven brings together is years of experience to better serve our clients, teaming up with Island Sotheby's Int'l Realty who's global exposure offers many networks, affiliates and offices through out the world.
* Our combine marketing skills include marketing through Youtube, Social Media Marketing, Top Internet search results, target marketing to mainland markets. Check our websites at  nickensmaui.com,  new IDX and Mobile website
* local print media, Marketing material sent out to surrounding neighborhoods.
* Holding open houses,  Brokers open events and networking with top agents
* Offices in The Shops at Wailea, Westside Napili- Kapalua and Upcountry Makawao to better serve you. What's really is important is the support staff and quality of professional agents that make up our team at Island Sothey's Maui.
Here is an example of some of the video work I do to promote properties
I like to use video to promote properties that I represent.  Video is the hottest new way to get the message out on the internet. so I hope you enjoy the clip.

From my website nickensmaui.com you can search for real estate in Wailea, Kihei, Kaanapali, Upcountry to Kapalua Maui. I have represented buyers and sellers island wide, working out of our three Sotheby's offices.  Island Sotheby's International Realty has offices at The Shops of Wailea, Upcountry Makawao and Napili Plaza to best serve your real estate needs.
Buying real estate in Maui can be the biggest decision in your life.  It is critical to have someone to represent you with experience to navigate the process of purchasing  or selling your property on Maui. Whether your buying a condo or selling your home, you want to be confident you have every element in place to negotiate the best terms and highest price.
Are you thinking about selling your Maui home or condo?  Then experience the difference with working with Island Sotheby's International Realty and my combined experienced as a Maui realtor with 20 years selling Maui Real Estate, and innovative technology skills.  Selling Maui Lifestyles one property at a time.
In addition, Island Sotheby's International Realty presence is world wide, take the tour.
Why List With Island Sotheby's Maui?
1. Sothby's brand is known through out the world.
2. 12,000 Sotheby's Associates, 600 offices, 45 countries all working together
3. Distinctive marketing custom tailored for each unique client
4. Media partnership with Wall Street Journal, featuring Sotheby's Properties
5. Multi Faceted program estimating 300,000,000 impressions in 2012 (web presence)
6. Exclusivity with the BBC Travel,reaching 133 Countries, worlds largest broadcasting corporation.
7. Media Partnership with Global Admissions, The Daily Telegraph "Best Places to Live"
8. Far-Reaching South China Morning Post and financial Times
9. Sotheby Magazines THe Collection, Exceptional Properties, Country Life, Sotheby's Life.  Also feature in New York Times and Financial Times
10. Sotheby's Reside Magazine and Sotheby's Auction for international luxury homes.
11. Sothebysrealty.com unique source seeking luxury homes around the globe.
12. Over 16 real estate networks like Trulia, Homefinders,Yahoo,New York Times.
13. Youtube media ( see nickensmaui on youtube)
14. Brand Channel Sotheby's, Properties and lifestyles Network
15. Properties marketed on Bloomberg report-ultra affluent audience
16. Features on the Robb Report
17.  Lead Router providing immediate connection for buyers to your listings
18. Over 1,000,000 on-line visitors in 2011
The Marketing of your property!
Your home or condo in Maui is unique, marketing a listing such as this takes an exclusive set of skills as well as an explicit marketing plan.
Our exclusive global marketing partnership are designed to create maximum exposure for your condo or home in Maui.
In association with Island Sotheby's and our own interent skills.  Our combine resources that are made available to you to better market your home or condo in Maui.  Island Sotheby's believes in utilizing all their resources to better present your home or condo in an extraordinary and targeted manner. So give us a call. You will be impressed with what is avaiblable to market your Maui home or condo to the world. We will work hard for our clients from start to finish. Looking forward to meeting you
Warmest Aloha,
Steven C. Nickens
Island Sotheby's International Realty