Kihei Maui Real Estate,
Kihei Maui is made up of North and South Kihei, In North Kihei you will discover some great ocean front condos at places like Maui Sunset, Sugar Beach Resort,Luana Kai and Maalaea Surf oceanfront condominium. North Kihei offers long morning walks on pristine beautiful Beaches.
South Maui Kihei is a very popular destination.  South Maui offers three great beaches Kamaole Beach Park I,II and III. South Maui has some amazing dinning and shopping with in walking distance from your home or condos. You are also minutes from The Shops at Wailea for excellent shopping, and some of the finest beaches in the world in Wailea and Makena.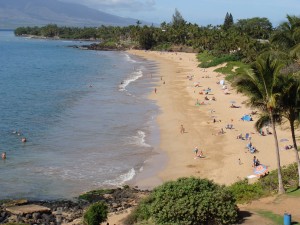 There are some great condos in Maui.  I really like Maui Kamaole Condominium, which is a quiet location across from Kamaole Beach III. I hope you enjoy my video of Maui Kamoale.
The Queen of the Coast is Royal Mauian.  I love the location sitting  right on the water offering incredible ocean views and surrounded by great beaches. Royal Mauian Oceanfront condos offer a great value for oceanfront property.
South Maui is where the action is, great beaches, shopping and great places to eat.  South Maui is a very popular visitor destination. South Kihei Maui is with minutes to Wailea Makena, which have some of the finest beaches in the world. Another Kihei favorite is the Mana Kai condominiums.  The Mana Kai is special oceanfront property, being how it is situated at the door steps to Wailea Maui.  The Mana Kai offers two bedroom units with outstanding oceanviews. I love the pool area, and make sure you visit at Happy hour for some ono Sushi and Pupus.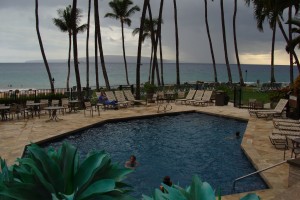 So if you have questions about other great condos like Hale Kamaole condominiums or Kamaole Sands condominium. Give me a call or sign up for email updates on all new Kihei Maui condos for sale. So if you buying or selling in Kihei Maui, give me a call at 808-280–2208
Aloha,
Steve