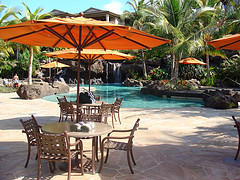 Wailea Resort luxury condominiums in Wailea Maui.  Hoolei luxury condos features spacious two story villa units. Hoolei offers tropical landscape  setting that sets the standard for beauty and quality design at Hoolei. There are 120 luxury villas located on 30.17 acres, and surrounded by the Wailea Blue Golf Course. There are three floor plans with sq.ft. running from 2400 to 3076 sq.ft. of living space. All the units offer three bedroom-three half baths. Each Hoolei unit features custom Italian Snaidero Kitchen Cabinets with granite counter tops. From your lanai you will enjoy cooking on a gas viking BBQ and catch the evening sunsets from your own lanai. View all townhouse for sale in Hoolei Wailea, photos and real estate information.
SEARCH ALL ACTIVE HO'OLEI UNITS
There is a salt water pool and spa to enjoy endless hours soaking up the Hawaiian sun, plus a fitness center and sauna. As a Hoolei owner you will enjoy membership at The Grand Wailea Hotel and Spa. So for more information on Hoolei Wailea Maui condominiums, give me a call 808-280-2208.
Sign up to receive email updates of all new Hoolei units for sale.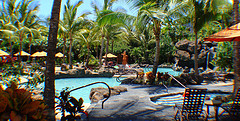 Hoolei is a planned luxury community in the heart of world famous Wailea Resort.  Hoolei features 120 spacious two story villas with beautifully appointed interiors with attached garages and private elevators.  Your within a short walking distance to The Shops at Wailea for dinning and shopping at Tommy Bahama's, Honolua Surf just to name a few quality stores in the mall. Wailea Resort is a 1500 acre master planned community that has drawn visitor's from all over the world.
Savvy readers of Conde' Nast Traveler has given Wailea Resort top honors over the years for Wailea's white sandy beaches, and luxury condominium and residential homes in Wailea.  Wailea also boastof  five world class  hotels, like the Four Season and Kea A Lani Hotel.  Wailea also offers three world class golf courses. The renowned Blue Course at Wailea Golf Club surrounds Hoolei on three sides. Search the Maui MLS for condos for sale in Hoolei and property information.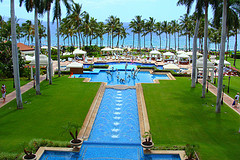 As a owner of Hoolei Wailea unit, you will enjoy the amenities at The Grand Wailea Hotel and Spa. So if you have any questions about Hoolei Wailea Maui Condos. Give me a call.  If you have any questions on Hoolei please give me a call I would love to help you with all your questions. You can also check out my website for additional information on Hoolei. If you're looking to buy a home or condo in Maui,  I have years of experience working on many of Maui's finest luxury resort properties. I have worked on sales teams with Wailea Beach Villas, Ho'olei and Papali Wailea.
Buying real estate in Maui can be the biggest decision in your life.  It is critical to have someone to represent you with experience to navigate the process of purchasing  or selling your property on Maui. Whether your buying a condo or selling your home, you want to be confident you have every element in place to negotiate the best terms and price.
If you're thinking about selling your Hoolei condominium.  Visit why list with Elite Pacific Properties and experience the difference with working with #1 in luxury home sales in the state of Hawaii.  Also a experienced local Wailea Maui realtor with innovative technology skills.
For private showing you can call me at 808-280-2208. There are also other wonderful island Ho'olei Waileaand condominiums. Let me know if you have any question about buying or selling homes and condos in Wailea Maui.
Aloha,