Ho'olei Wailea Town Homes Information Page.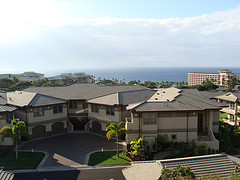 The translation of Hoolei means to give a Lei. Giving of a Lei in Hawaii is a symbol and greeting of welcome and acceptance, inviting you in to Ho'olei Wailea Town Homes and their family. Ho'olei is a luxury townhome situated in the heart of world reknown Wailea Maui
Hoolei offers 120 unitsHo'olei Waileawith private garage and elevators. Each unit offers up-stairs and down stairs units to these elegant town homes.  Hoolei is nestled on the West facing slopes surrounded by Wailea Blue Golf Course on three sides. You will enjoy the effort that the developers put into designing each unit to fully take advantage of oceanviews and scenic landscaping that makes up Ho'olei Wailea.  SIGN UP TO RECEIVE EMAIL UPDATES ON ALL NEW HO'OLEI CONDOS.
Ho'olei is located in what some people call paradise, Wailea/Makena has just so much to offer. Right across the street you have The Shops at Wailea for dinning and shopping. Oh yes, if you have real estate needs you can catch up with me at Island Sotheby's office in the shops, coffee is on me. For fine dinning you are just steps away from the Four Season Hotel and Spa. Wailea/Makena offer world class golf courses and pristine beaches.
Ho'olei Wailea Maui overview video, hope you enjoy the clip. If you are thinking about listing your Hoolei Villa?   Visit Why List With Elite Pacific Properties
Maui is one of those island destinations that people dream about.  The settle tradewinds, beautiful beaches, and perfect island weather.  Wailea Maui is known around the world for its world class hotels, beaches and golf courses.  Ho'olei WaileaTown Homes is a quality island development offering a truly Hawaiian get-a way.  Having worked on Ho'olei sales team with The Wailea Group for over three years and having sold a number of Hoolei units. I have the experience to help you if your looking at buying or selling in Hoolei Wailea condominiums.  Other quality Wailea developments that I have work on include Wailea Beach Villas, Papali Wailea and Wailea Fairway Villas, so give me a call to talk about Wailea Maui real estate. Sign up to receive email updates on all new Ho'olei condos.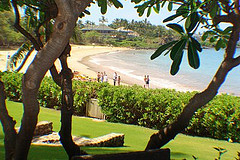 Wailea Maui condos
Maui has been my home for over 40 years.  I love the island life style that Maui offers. Having been in real estate on Maui for over 18 years now, I have the experience and back ground to help you with all you Wailea Maui real estate needs. I also work island wide. You can search properties in Kapalua and condos in Kaanapali and Kihei Maui.  If your thinking about selling your Maui property, Visit why list with Elite Pacific PropertiesMaui Meadows Homesand find that advantage of working with a global company. As a local Realtor you will see the difference you will experience of working with a skilled internet marketing agent and how I can display and market your property.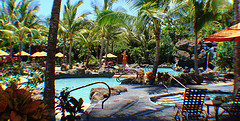 There are a number of great buys in Hoolei currently.  I really like building I, unit #3 offering great value and ocean views. View all Hoolei units for sale.
If you are looking at selling in Hoolei, I would like the opportunity to talk to you about how I can best market your property. I can bring the world to your unit through Internet marketing, so please give me a call to talk further about my marketing plan. How we can connect display your  property through web portals like Wall Street Journal and Yahoo real estate just to name a few.  If your thinking about selling in Ho'olei. Steven Nickens represent years of experience selling Maui real estate.  So give me a call if your looking at buying or selling in Ho'olei Wailea Maui.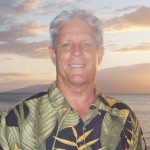 Ho'olei Specialist
Aloha,Steven Nickens R(S), GRI, ABR
Elite Pacific Properties
Wailea Gateway Center
Wailea, Maui, Hi 96753
Cell: 808-280-2208
Email: nickens@maui.net
A Hui Ho, till we meet again!