Haiku Homes
Welcome to Haiku Maui. As your driving past Hookipa Beach Park, and the point at Mama's Fishouse, you are entering Haiku Maui.  Haiku is a tropical blend of traditional and plantation island homes. I love the drive up Haiku Rd past the Baldwin Estate as it meanders up to Haiku Town. Haiku Town offers a little bit of something for everyone. There are great places to eat at like Collen's and I really like Veg-Out for organic food.  We also have a sushi bar Nuku's recently opened and Haiku Market.
From this link below you can search all Haiku Maui homes for sale.   You can search homes for sale in Haiku, upcountry Maui in places like Kula, and Pukalani from my website. If you have any other questions about Maui real estate  in Haiku give me a call 808-280-22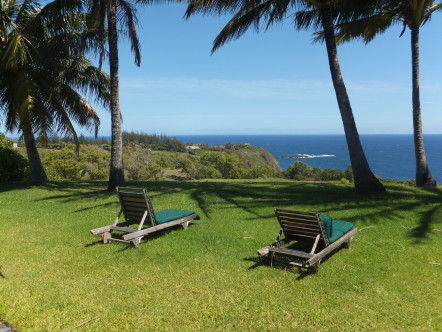 Luxury Homes in Haiku Maui    Homes in Haiku      Haiku Land For Sale
There are a number of  neighborhoods in Haiku that offer well designed homes on two acre parcels.
Haiku Makai is just off Hana Hwy as you enter this two acre subdivision.  You are also just minutes away to world famous Hookipa Beach Park for a morning surf, or an afternoon windsurfing sessions at the point..  Another popular neighborhood is Haiku Hill over looking the northshore with stunning ocean views.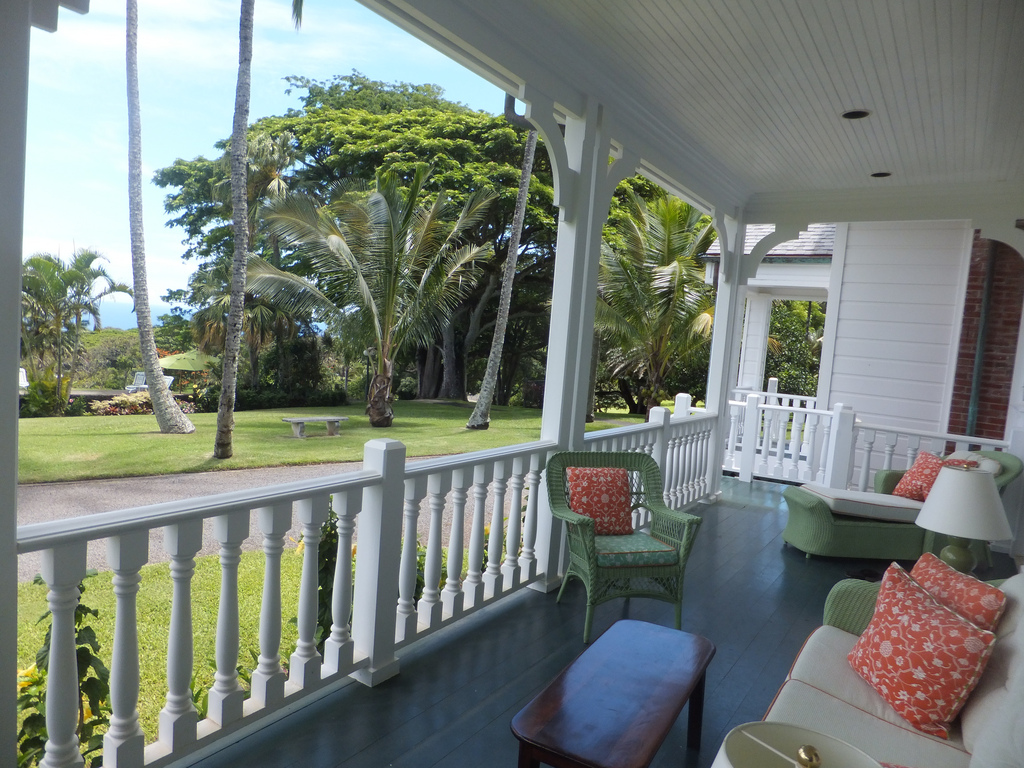 Island homes in Haiku Maui sign up for email updates on Haiku homes.
I have this home listed above a large two story home, on 2.91 acres, with fruit trees, pool, horse corrals, tack room, and studio for an office or yoga room. Priced at $1,375,000 for an  impeccable property with privacy and endless ocean views.
I am fortunate to call Haiku my home for the last 37 years, it fits my families life style being that my family loves to surf, windsurf, and enjoy raising your own fruit trees and vegetables  in your own yard.  Windsurfing is a big sport on Maui. Here I am sailing with my client and good friend Sandra on Maui's north-shore. You will find many pro windsurfers calling Haiku home.  Haiku is also home to windsurf companies like Goya Sails and Kazuma surfboards.
Haiku Maui is a unique geographic location, on the edge of the rain forest. Plants thrive in the gentle rain.  I love the different kinds of tropical flowers that you can grow.  I live on 2-acres and enjoy gardening and growing fruit trees.  There is nothing better than walking through your land and picking bananas and papaya's. Haiku is also an excellent area for gardening.  I am able to grow my own organic lettuce, bell peppers, eggplant and fresh tomatoes.
Haiku is really on the edge of all the resort communities, just a stone's throw away from the hustle bustle of tourism which we really do appreciate. Driving past Hookipa Beach park tells me I am all most home. I love the drive up the winding roads with flowering trees, and lush vegetation. Haiku is not for everyone, if you talk to some one from Kula they will say Kula is the perfect location.  You can view all active homes for sale in Haiku from my website.
I work for Island Sotheby's International Real Estate, with offices in Makawao and the Shops at Wailea to better serve you.  If you're looking at purchasing real estate in Haiku, give me a call. I would love to sit down and talk about the many options that are available. If you're looking at selling your home, I would love to talk to you about Sotheby's international presence in the global real estate market.  I been selling Maui real estate for 21 years, innovative technology skills, and working hard because client satisfaction is important to me.
Selling Maui Lifestyles
Steven Nickens R(S) GRI, ABR
Island Sotheby's International Realty
Offices Makawao, Shops at Wailea and Napili
Cell 808-280-2208
Email nickens@maui.net