Upcountry Kula Homes on the slopes of Haleakala Crater Maui
Upcountry Kula Maui offers one of the most scenic displays of beauty with morning sunrise over Haleakala Crater. Enjoy epic sunsets overlooking South Maui. If you're thinking about buying a home in Kula Maui you can search all active homes for sale from this page link.  Discover what upcountry life is all about, homes with organic gardens, to ranch homes with ten or more acres of pasture land. I love driving through Kula in the spring when the Jacaranda Tree's are flowering, it is just stunning with the array of colors.
There are some really nice older established neighborhoods in Kula, places like Kula 200 with two-acre estate homes. What makes Kula 200 so special is the exquisite estate homes, with tropical landscape property. It is also just minutes away from Kula Hwy, and a twenty minute drive to Kahului Town.
Now if you're seeking privacy with an ocean view, you will find Kula homes for sale in the most desirable setting. Places like Poli Poli Rd. Kind of out of the way quiet farming community mixed with rural homes. I just closed a home at 520 Poli Poli Rd, a historic estate home, with an acre and half of land to catch unforgettable sunset views. Poli Poli would be an incredible place to call home.
Now one of my favorite places on Maui has to be Keokea, which is a small community located minutes past Kula School on Kula Hwy. Keokea offers a classic turn of the century mom and pops store, gas station with great prices. I love a morning drive to visit Grandma's Coffee, for a cup of coffee and fresh baked goods, as they say broke da mouth.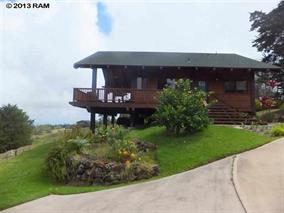 The Chinese immigrant's workers had a Hugh influence in Kula, from farming, to influence in archetiure, and the cultural lifestyle. Keokea is known for being a farming community, with fields of vegetables, flowers, and also ranch lands. You are also minutes away from Ulupalakua Ranch and Tedeschi vineyards, well worth the visit. Keokea would be a great place to buy a home and take in the upcountry lifestyle.
Lower Kula Maui, offers more of a mild climate with warmer temperatures. It is the perfect elevation for farming and ranching. I just closed 26-acres on Omaopio Rd. Beautiful secluded land with sweeping ocean views. My clients are going to farm the property with fruit trees to begin with.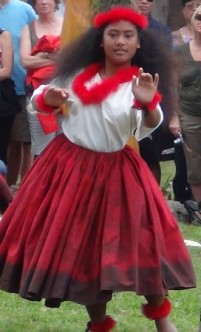 Kula Glen is located on the oceanside of Kula Hwy, 2-acre estate homes, with many homes enjoying magnificent ocean views, and vibrant sunsets. You also have Axis Deer roaming the slopes of lower Haleakala.
So buying a home in Kula Maui offers you many options, from small rural home on 10,000 square foot lots, to large ranch estates with thriving gardens and pastures.
You can search for homes for sale in Kula Maui, from my website at nickensmaui.com. I work with Island Sotheby's International Realty, we have offices in Makawao Town, Wailea, and Napili to better serve you.
I been selling Maui real estate for over 21 years, and calling Maui home for 43 years. My job is to help you find that right property to fit your lifestyle. That is where local knowledge and experience make a huge difference.
Now if you're thinking about selling you're home in Kula, visit "Why List With Sotheby's". Island Sotheby's International Realty offers innovative technology, local knowledge, with global connections.
So if you're visiting Maui and looking for Maui real estate, give me a call.  I have experience in selling Maui real estate from Wailea, Kihei Maui Oceanfront Homes, to Maui northshore.
Steven Nickens R(S) GRI ABR
Island Sotheby's International Realty
Cell: 808-280-2208
Email: nickens@maui.net