Aloha and welcome to my life on Maui!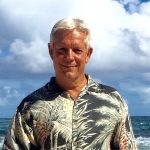 What can I say living on Maui has been a wonderful experience. I work for Elite Pacific Properties.  We have offices on all the islands, Elite is #1 in luxury sales in the State of Hawaii. I arrived on Maui at the age of 19, with hundred dollars in my pocket and a surfboard.  When I was 23 years old I built my first home with my good friends help. Since then I have built four other homes with my family. My real success is my family, I am very proud of them.
My wife and I raised four wonderful kids which they are all doing extremely well and they are raising their own families.   Lets don't forget four very cute granddaughters. Before I got into real estate on Maui I was a flooring contractor for 16 years, and owned a very successful interior store Nickens Interiors with my brother Cliff. During my 22 years of selling Maui real estate I have had the pleasure of working with some of Maui's finest firms.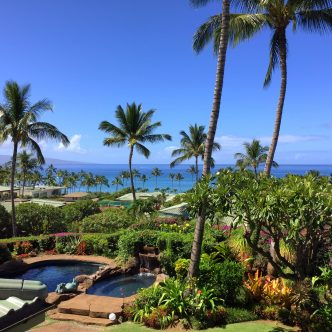 Maui real estate has been a life long passion of mine, and I have received numerous awards as a Top Producer in my 22 year career. I am blessed working and living on Maui for the past 43 years. The diversity of my interests has allowed me to develop the sales and marketing skills to successfully brand and market unique real estate properties on Maui.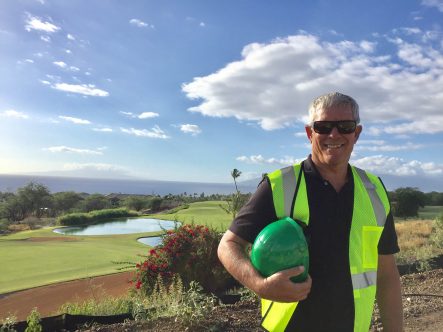 I am a web-designer,actually rebuilding my site right now, video marketer and top blogger in the State of Hawaii. My video marketing skills include creating high quality videos of your property to effectively market your home globally. The reason I blog is to support the marketing of my properties and to give my properties exposure on the internet through social media, and share them with the world. My focus is to get the word out through Internet ranking, social media and interacting with agents and buyers in Canada and the mainland U.S.A. These skills benefit my clients and customers to give their listed properties worldwide exposure.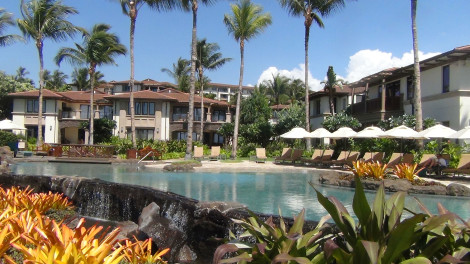 I have had the honor to work on many of Maui's most distinctive projects sales, which include Wailea Beach Villas, Ho'olei Wailea Condominiums, and Papali Wailea. Other project sales I have successfully represented include Wailea Fairway Villas, Spreckelsville on Maui's north-shore and Hale Lio Subdivision Haiku Maui. .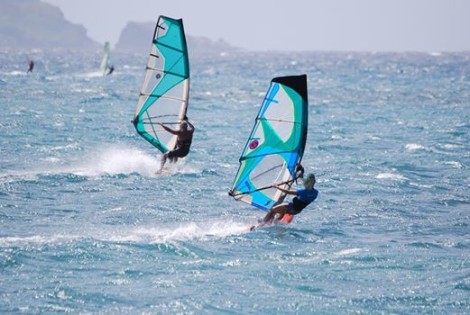 My experience extends to the beach-side communities of Wailea, Kihei, Kaanapali Resort, to country homes and luxury estates in Upcountry Kula, Pukalani, Haiku, Maui North-shore, and across Kapalua on the west side of the island. I also have extensive experience in land development and marketing of land through out Maui. I believe in hard work that produces results.  I am committed to effectively produce a successful closing for your real estate transaction on Maui.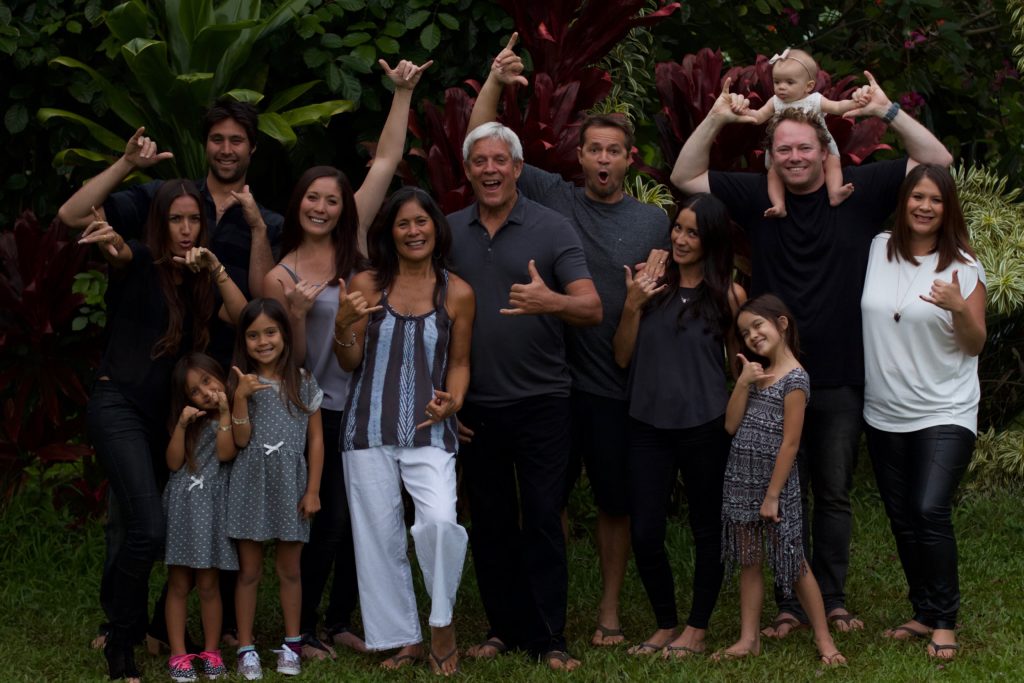 My family means everything to me. My wife and I raised two boys, who are top surfers on Maui. Micah a pro surfer and manager of Dakine international pro surf team and marketing. He is married to a charming girl and has a cute daughter named Makenna. My other son Nate is computer programmer, married to a talented girl with two daughters and is another stand out surfer on Maui. I have two lovely daughters that are in the mainland and doing really well. My lovely wife is born and raised on Maui, my best friend, talented artist, just a great human being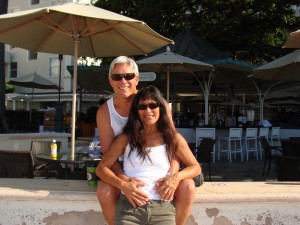 Steve & Ivy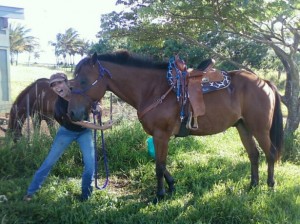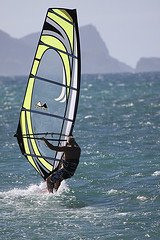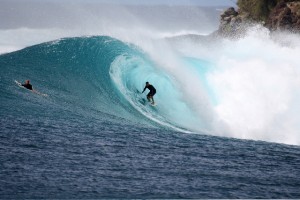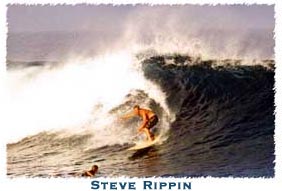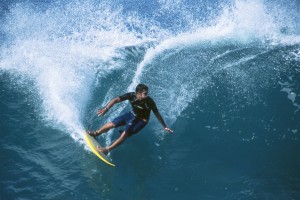 I have been a passionate waterman since I was a young boy. When my boys were competing  in the state surf contest I was right along side of them competing for 10-years. For a number of years I sailed 16 ft Prindle Cats on Maui with my wife and kids. That lead to taking up windsurfing in the last 5 years. When I get home from a long day of work, I love to get my hands in the dirt, for years I been gardening. I raise vegetables, papayas, bananas, avocados and have an extensive orchard.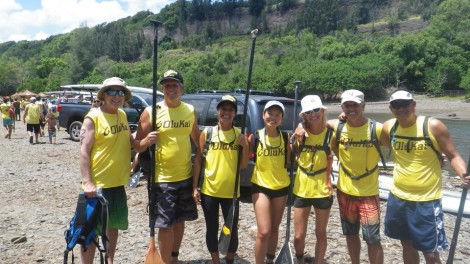 Over the years I been involved with Hope Chapel in Kihei, worked with youth over the years. Recently we were in the Philippines (2011) putting on a surf contest and sports camps for kids in the outer islands of Sariago with a group of men from Bank of Hawaii, Trilogy Excursions, contractors and tattoo artist.  We brought down thanks to Hawaiian Airlines, surfboards, skateboards, clothes and put on a event for 150 kids on the outer islands serving food and having fun with the kids. Kids were coming out of the wood work.  I also been involved in raising funds for relief projects that have been hit by Typhoon's in the Philippines.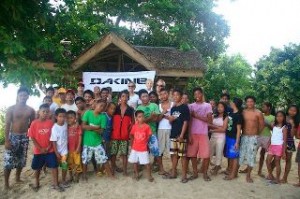 I have been fortunate to have had the opportunity to work with a mens group called Moi, men from churches all over Maui. We do a lot of funraiser's to support youth camps in Saraigo Philippines Hope for the islands. prison ministry on Maui, Kids Camp Agape, a three day camp for kids of incarcerated parents. We also support schools on the Rio Coco in Nicaragua Central America.
So there you go, I take my job very serious. Even after the close of escrow my job is never done, I am there to serve my clients to the best of my ability. So if you have any questions about Maui homes or condos for sale, please give me a call. With 43 years on Maui I can help you find that perfect property
 My favorite quote, Today is a good day, make it count!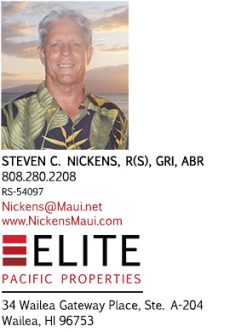 Aloha,
http://mauirealestate.nickensmaui.com/idx/sitemap